AAFCPAs' Annual Nonprofit Educational Seminar is Complete! Webcasts Below
AAFCPAs' Annual Nonprofit Educational Seminar is considered by many nonprofit CFOs and Executive Directors to be the premier nonprofit finance educational event of the year! Watch the video below to see for yourself, and learn what others have to say about why they attend every year.
Learn More
AAFCPAs' Annual Nonprofit Educational Seminar is a 1-day event for nonprofit executives taking place on April 27, 2022, hosted virtually in response to COVID restrictions.
This event is designed to help nonprofit CFOs, Executive Directors, and Finance Executives keep abreast of accounting, tax, and regulatory changes that may impact their organizations and always features actionable takeaways to improve efficiency, effectiveness, and performance controls.
In 2021, we welcomed over 400 attendees virtually from all over the United States. AAFCPAs' Nonprofit Educational Seminar helps to educate, challenge, inspire, and offers you a chance to connect and collaborate with peers.

Subscribe
Subscribe to our newsletter here to receive invitations to next year's seminar and other events.
2022 Webcasts
Accounting Standards Update
In this highly anticipated session, AAFCPAs' Nonprofit Assurance Leaders Matt Hutt, CPA, CGMA, Katie Belanger, CPA, and Olga Yasinnik, CPA, MBA provide key considerations and best practice recommendations related to new accounting standards implementations, including an expanded focus on the Lease standard. Watch Webcast >>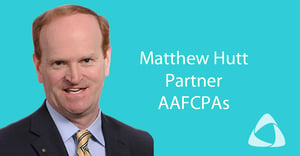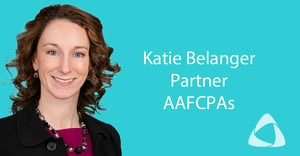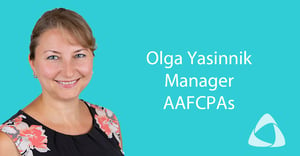 Cybersecurity
In the rapidly evolving threat landscape of cybercrime, reactive or one-off measures may not be sufficient to secure your organization's systems and data. Sophisticated organizations are moving toward managed cybersecurity services that include cloud security and data security protection across network, servers, applications, users, and secondary devices. In this session, AAFCPAs' IT Security Professionals, Vassilis Kontoglis and James G. Jumes outline how managed security can extend your IT teams capacity to deal with evolving threats in a smart and highly responsive manner and provide peace of mind to your Risk Management Committee. Watch Webcast >>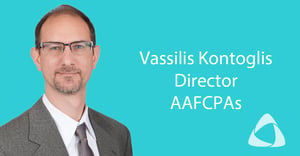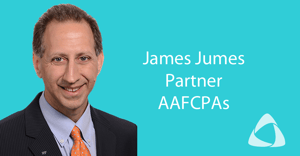 Panel: Insight from CFOs on Data Use
Data analytics and data visualization tools are enabling CFOs to leverage real-time insights and accelerate fact-based decision making. The rise of Big Data brought this to the forefront years ago, however the dramatic events of 2020/2021 made it a mission-critical part of the finance function. In this challenge, solution, outcome-based panel discussion, Nonprofit Finance Leaders discuss how their 2021 data analytics initiatives helped to answer Key Business Questions and bridge the divide between seas of data and meaningful action. This panel will be moderated by Vassilis Kontoglis.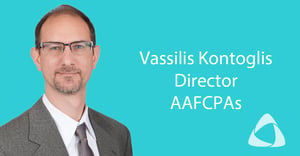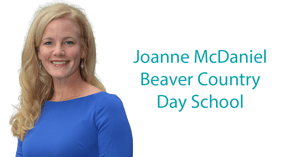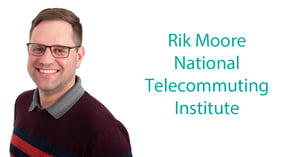 Building a Best-In-Class Finance Function
How do you know if your finance function is stuck in a rut? Do you manually produce the same reports, year after year—long after they have stopped being useful to management? Do you spend too much time making sure your numbers are right and not enough time figuring out what the numbers mean or what to do about them? Are you too caught up in your function's highly specific challenges to understand what best-in-class performance looks like and how to achieve it? In this interactive session, AAFCPAs' Managed Accounting Solutions leaders, Joyce Ripianzi and Lauren Duplin, provide insight to help CFOs get out of the rut and step up performance! Watch Webcast >>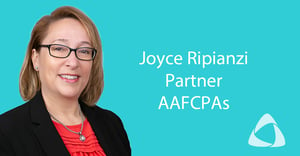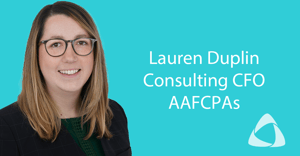 11:45am - 12:00pm | What's New at AAFCPAs
AAFCPAs is the premier CPA and consulting firm based in New England and considered an attractive alternative to national CPA firms by discerning clients who appreciate exceptional value. We are growing in many areas, including our assurance practices, tax, outsourced accounting & advisory, business process & IT consulting, and AAFCPAs' internal operations. Our footprint is expanding across the US and internationally, and we are being recognized nationally for our achievements. AAFCPAs' motto, ​"great minds | great hearts" reflects an ongoing commitment to generosity, good corporate citizenship, and working in a way that ensures our lives are making a difference in the world.​ We commit to donate 10% of our net profits annually back to nonprofit organizations. Join AAFCPAs' Partner Matthew Boyle, MBA as he shares What's New at AAFCPAs, and how this impacts our discerning clients. Watch Webcast >>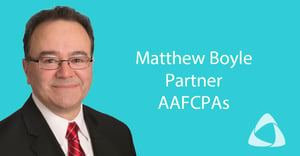 Nonprofit Tax Update: Insight from AAFCPAs' Tax Consulting Attorneys
AAFCPAs' tax department includes Tax Attorneys who closely monitor the changes to tax code, including unrelated business taxable income, multi-state filing / registration requirements, compensation issues and employment taxes, and other state and local tax considerations. In this interactive session, Joshua England, LLM, Esq., Brittany Besler, MBA, CPA, Esq., and Chris Consoletti, Esq. provide insight on some of the most common legal and tax-related questions asked by AAFCPAs' diverse nonprofit clients, including those related to cryptocurrency and non-cash donations, state registration requirements and charitable solicitations, and the taxability of pandemic and disaster relief funds. Watch Webcast >>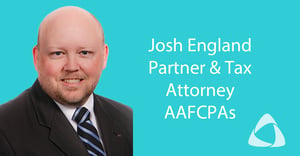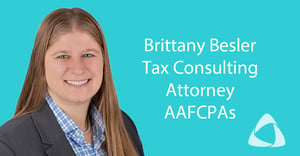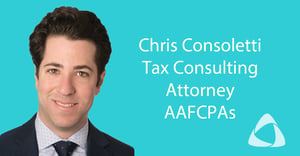 Keynote: Laura Lanzerotti, Partner, The Bridgespan Group!
Laura leads Bridgespan's work in Innovation Strategy and Collaborative Processes. Since joining Bridgespan in 2006, she has supported a number of institutional and family philanthropies to develop and refine their impact strategies and nonprofit leaders to pursue innovation and scale in a variety of fields including early childhood, youth development, economic opportunity, and place-based change. Some of her recent clients include The Studio @ Blue Meridian, PolicyLink, Low Income Investment Fund (LIIF), Eden Housing, and Hopelab.

Laura's specialty is designing innovative and inclusive strategy processes, including a project for the W.K. Kellogg Foundation that engaged hundreds of people in developing an economic development plan for their community, an "open strategy" project for the Wikimedia Foundation to which over a thousand people across the globe contributed, and support for a group of funders in the early childhood field to help them align investments to improve kindergarten readiness.

Laura is co-author of "Twin Engines for Propelling Social Impact," (Stanford Social Innovation Review, 2021) and "Is Your Nonprofit Built for Sustained Innovation?," (SSIR, 2017), among others.
The Keynote session will be moderated by AAFCPAs' Managing Partner Carla McCall, CPA, CGMA.
"I encourage registrants to read Laura's above articles and to come with questions for our keynote," said McCall. "We recognize that it may be challenging for nonprofits to innovate while still focusing on their core. In discussions with Laura, I'm excited about her success stories and rises in more flexible funding that allows for experimentation and failure!"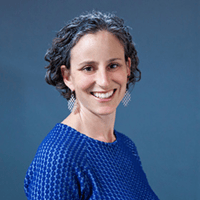 What Fiduciaries Need to Know about Administering Employee Benefit Plans​
Leaders in AAFCPAs' Employee Benefit Plan Audit & Consulting practice, Shawn Huxley and Davide Villani, provide attendees with what they need to know about their obligations to provide promised benefits and to satisfy ERISA's requirements for managing and administering private retirement and welfare plans. This includes an overview of a new AICPA Statement on Auditing Standards enacting new requirements in all phases of an audit of ERISA plan financial statements (EBP audit), including engagement acceptance, risk assessment and response, communication with those charged with governance, performance procedures, and reporting. Watch Webcast >>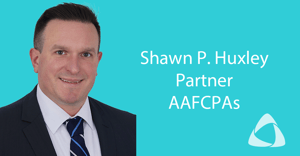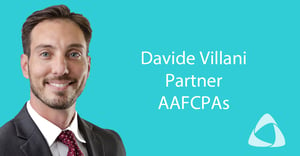 State of the Market from AAF Wealth Management
In this timely session, AAF Wealth Management leaders, Kevin P. Hodson and Andrew E. Hammond, CFP®, will provide insight on the news around inflation, and how this may impact both personal finance and business plans in 2022. Our seasoned Wealth Advisors will provide guidance on actions investors should take to address cash needs, fixed income, and equity decisions during a period of elevated inflation. The need for selectivity has never been more important as the business cycle moves from an expansionary phase to more of a "mid-cycle" phase. Watch Webcast >>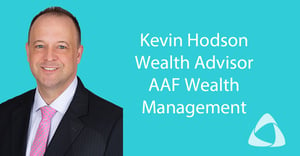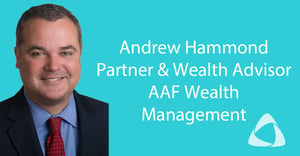 Event Details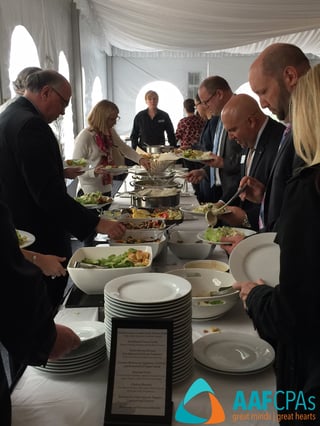 Date: Wednesday, April 27, 2022
Venue: Virtual Seminar, accessible through your browser. You will not need any additional software.
Time: 9:00am - 3:00pm
Cost: Complimentary to nonprofit executives
Additional Details:
Up to 5 CPE credits available