AAFCPAs Annual Nonprofit Educational Seminar & Reception
AAFCPAs' Annual Nonprofit Educational Seminar is considered by many nonprofit CFOs and Executive Directors to be the premier nonprofit finance educational event of the year! Watch the video below to see for yourself, and learn what others have to say about why they attend every year.
2018 Pictures | Video Highlights | 2019 Agenda | 2019 Venue | Learn More
Slides Available for Download from AAFCPAs Nonprofit Educational Seminar
AAFCPAs' 11th annual Nonprofit Educational Seminar and Reception, April 25, 2019, was an extraordinary success, and we were delighted to welcome such a distinguished group of nonprofit executives. There's nothing like being in a room of 300+ like-minded peers to inspire creativity in the pursuit of sustainability!
We have made the slides available for download via the form to the right for those of you who were unable to join us.
Learn More
AAFCPAs' Annual Nonprofit Educational Seminar is a 1-day event for nonprofit executives taking place on April 25, 2019 at the Newton Marriott.
This event is designed to help nonprofit CFOs, Executive Directors, and Finance Executives keep abreast of accounting, tax, and regulatory changes that may impact their organizations and always features actionable takeaways to improve efficiency, effectiveness, and performance controls.
In 2018, AAFCPAs welcomed over 250 attendees from throughout the region. AAFCPAs' Nonprofit Educational Seminar helps to educate, challenge, inspire, and offers you a chance to connect and collaborate with peers.

2019 Agenda
8:00am – 8:45am | Registration & Breakfast
8:45am – 9:00am | Welcome & Introductions
9:00am – 3:30pm | Program Topics range from 15 minute nano sessions to longer 60 minute sessions
3:30pm - 4:30pm | Cocktail Reception & Peer Networking
Program Topics & Agenda
9:00am - 9:50am | Accounting Standards Update
In this session, AAFCPAs' Nonprofit Audit Leaders Matt Hutt, Katie Belanger, and Olga Yasinnik will provide key considerations and best practice recommendations related to the implementation of new accounting standards, including: Presentation of Financial Statements of Not-for-Profit Entities (ASU 2016-14, Topic 958); Leases (ASU 2016-02, Topic 842); Revenue from Contracts with Customers (ASU 2014-09, Topic 606), and Clarifying the Scope and the Accounting Guidance for Contributions Received and Contribution Made (ASU 2018-08, Topic 958); Financial Instruments — Credit Losses (ASU 2016-13, Topic 326); and other updates on the horizon.
9:50am - 10:05am | Nonprofit Tax Update
The IRS has issued new guidance related to the Tax Cuts & Jobs Act (TCJA) and the widespread changes affecting charitable nonprofits. In this session, AAFCPAs' in-house Tax Consulting Attorney Josh England will provide guidance on the TCJA's impact on nonprofit operations and filing requirements, including: UBIT changes, "siloing" requirements, taxability of qualified transportation fringe benefits, how changes influence the way donors approach their giving, and more.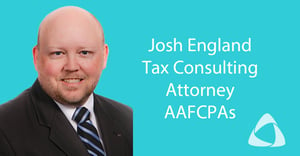 10:05am - 10:15am | Donor Advised Funds: Compelling Talking Points for Fundraisers
The giving vehicle used more and more often by major gift donors is the donor-advised fund (DAF). AAFCPAs Wealth Management advises our nonprofit clients to become familiar and able to articulate the various types and uses of DAFs. AAFCPAs' Wealth Advisor Jonathan Bloom will outline the key points pertinent to DAFs becoming more mainstream since the Tax Cuts & Jobs Act as a preferred method by which donors will manage their charitable giving, and he will outline compelling talking points fundraisers may use to educate, inform, and get your donors excited about utilizing this tool to ensure tax deductions for their charitable giving.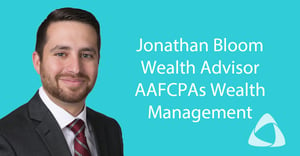 10:15am - 10:30am | Personal Financial Health Check
As the flight attendants often say, "It's critical that you put your oxygen mask on first, before helping others…" This is an important metaphor for all who lead the charge to realize impact on your missions—while maybe sacrificing the time it takes to achieve personal financial health! This fast-paced session led by AAFCPAs Wealth Management's Wealth Advisor and Partner Carmen Grinkis is designed to provide tools so you may begin to prioritize this important activity for your future, and to give you a few precious moments to consider your personal financial planning.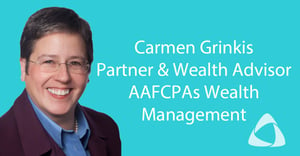 10:30am - 10:45am | Networking Break
10:45am - 11:25am | Continuous Improvement of the Finance Function: Accept the Things You Cannot Change… But Change the Things You Can!
The most thriving nonprofits are those that have a continuous improvement culture. Continuous improvement ensures systems and processes scale with growth; systems integration and integrity is maintained or improved; highly-manual processes, and lengthy/overburdened close cycles are eliminated; and meaningful data is available on-demand for decision-making. In this informative session, members of AAFCPAs' Managed Accounting Solutions and Business Process & IT Advisory practices provide two case study examples, demonstrating two approaches to reduce costs, create efficiencies, and/or achieve more effective internal control over your finance function.
11:25am - 12:15pm | Keynote Speaker: Northeast Arc CEO Jo Ann Simons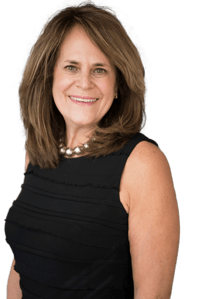 Jo Ann is the Executive Director of AAFCPAs' client Northeast Arc, a large multi-service nonprofit with an operating budget of $280 million serving over 10,000 people annually in Massachusetts. The goal of the Northeast Arc is to ensure that children and adults with disabilities are able to live, work, engage in civic life and play in the community.
Jo Ann will share her inspiring experiences successfully harnessing the power of positive disruptive ideas and creating a culture of innovation!
Jo Ann and Northeast Arc host an Arc Tank competition, similar to television's "Shark Tank" which aims to change lives through innovation. In its second year, Arc Tank 2.0 gave away $200,000 in 2018 in a competition of proposals that positively disrupt the way services get delivered to people with disabilities. Winning proposals received awards from the Changing Lives Fund established through a $1 million donation from Steven P. Rosenthal, founder of West Shore, LLC.
"Some people say, 'Wow, you didn't keep the money?' … because it's really very unusual that organizations would get money, and then figure out a way to give it away," said Jo Ann. "But our board is also very innovative and said, 'This is going to change the industry' … And, hopefully, it will inspire others to do the same."
12:15pm - 1:15pm | Lunch and Networking
1:15pm - 1:30pm | What's New at AAFCPAs
AAFCPAs Matthew Boyle, MBA, Partner will share the most interesting things happening at our growing firm.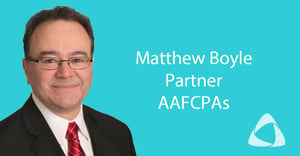 1:30pm - 2:15pm | Eye on Cyber: A Day in the Life of an Ethical Hacker
"Innovation, organization, and sophistication—these are the tools of cyber attackers as they work harder and more efficiently to uncover new vulnerabilities," reports Symantec in their 2018 Internet Security Threat Report. Ethical hacking services are a great way for organizations to unearth security weaknesses before they can be exploited by online criminals. In this instructive session, AAFCPAs' IT Security professionals James Jumes and Vassilis Kontoglis will go behind the disguise with our in-house Senior Security Specialist, Mr. Anderson, who will reveal a day in the life of an Ethical Hacker. We will review some of the covert tricks and techniques he uses! Additionally, we will review the key cyber risk categories that are part of a comprehensive Cyber Risk Assessments, as well as best practice recommendations to immediately enhance your cybersecurity posture.
2:15pm - 2:30pm | Employee Benefit Plan Health Check
Performing a regular and independent assessment or "health check" of your retirement plan can ensure your organization's plan remains properly designed for your employee population, and delivering the best possible benefit with the least amount of risk & cost. Davide Villani, leader of AAFCPAs' specialized Employee Benefit Plan Audit & Consulting Practice, will outline typical improvements recommended by AAFCPAs following a plan assessment, and share some common plan modifications that may encourage employees to maximize their retirement benefits and proactively save for a timely retirement.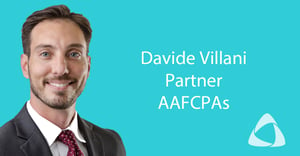 2:30pm - 2:50pm | Networking Break
2:50pm - 3:30pm | Anticipating the Fraudster
Unfortunately, today we all need to think like a fraudster. As auditors, we are charged with identifying weaknesses in internal controls that pose risks for fraud, including theft or misstatement of financial results. As a result, we make recommendations to management to enhance controls to mitigate the opportunity for fraud. However, as AAFCPAs Partner John Buckley illustrates, combating fraud schemes requires more than just an understanding of process & system vulnerabilities. To effectively battle against fraud, management and the board must learn how to think like a fraudster. And a fraudster is thinking: "Where are the weaknesses that would enable me to succeed undetected?"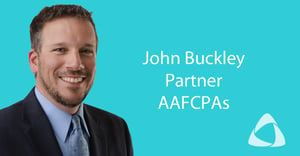 3:30pm - 4:30pm | Cocktail Reception & Peer Networking
Seminar attendees are invited to end the day with us for complimentary cocktails and hors d'oeuvres at the closing reception, hosted in the riverside (tented) outdoor pavilion overlooking the Charles River. This event is a wonderful opportunity to bring clients together, and the reception will provide an additional opportunity to network with your nonprofit peers.



Event Details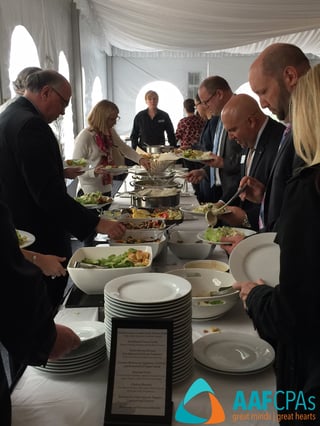 Date: Thursday, April 25, 2019
Venue: Newton Marriott, 2345 Commonwealth Avenue, Newton, MA
Time:
8:00am: Registration & Breakfast
9:00am: Program
3:30pm: Peer Networking & Reception with complimentary cocktails & hors d'oeuvres
Cost: Complimentary to nonprofit executives
Additional Details:
Up to 5 CPE credits available
Continental breakfast and lunch served
Opportunities for networking with peers over lunch, during networking breaks, and at the closing cocktail reception
In order to conserve paper, most materials will be offered in electronic format only, provided via a link. Please remember to bring a device to view them if you would like. Complimentary wifi will be available.

Registration
Registration is now closed. Please contact us at events@aafcpa.com with any questions.