AAFCPAs Annual Nonprofit Educational Seminar & Reception
AAFCPAs is excited to announce that advanced registration is now open for our 12th Annual Nonprofit Educational Seminar & Networking Reception, scheduled for Tuesday, April 28 at the Newton Marriott, MA. As a client and/or friend of AAFCPAs, your registration will be complimentary.
We are working hard to develop an agenda that inspires, challenges and informs. This year's hot topics, speakers and Keynote will be announced soon!
AAFCPAs' Annual Nonprofit Educational Seminar is considered by many nonprofit CFOs and Executive Directors to be the premier nonprofit finance educational event of the year! Watch the video below to see for yourself, and learn what others have to say about why they attend every year.
Video Highlights | 2020 Agenda | 2020 Venue | Event Details | Register Today!
Learn More
AAFCPAs' Annual Nonprofit Educational Seminar is a 1-day event for nonprofit executives taking place on April 28, 2020 at the Newton Marriott.
This event is designed to help nonprofit CFOs, Executive Directors, and Finance Executives keep abreast of accounting, tax, and regulatory changes that may impact their organizations and always features actionable takeaways to improve efficiency, effectiveness, and performance controls.
In 2019, AAFCPAs welcomed close to 300 attendees from throughout the region. AAFCPAs' Nonprofit Educational Seminar helps to educate, challenge, inspire, and offers you a chance to connect and collaborate with peers.

2020 Agenda
8:00am – 8:45am | Registration & Breakfast
8:45am – 9:00am | Welcome & Introductions
9:00am – 3:30pm | Program Topics
3:30pm - 4:30pm | Cocktail Reception & Peer Networking
Program Topics & Agenda
9:00am - 9:30am | Accounting Standards Update
In this session, AAFCPAs' Nonprofit Audit Leaders Matt Hutt, CPA, CGMA, Katie Belanger, CPA, and Olga Yasinnik, CPA, MBA provide key considerations and best practice recommendations related to new accounting standards, including where you should be with your implementation of:
Revenue Recognition, Contributions/Exchange Transactions (2019-2020)
Leases (2021-2022)
Overview of other topics including:

Statement of Cash Flows (2019-2020)
Fair Value Disclosure Changes (2020-2021)
Implementation Costs in Cloud Computing Arrangements (2021-2022)
9:30am – 10:30am | Keynote Speaker: Dan Pallotta!
The way we think about charity is dead wrong…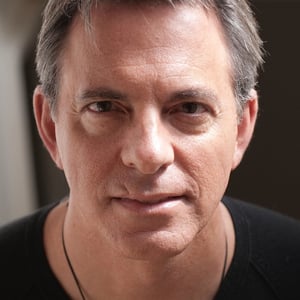 AAFCPAs is thrilled to announce our Keynote Speaker for the 2020 Nonprofit Educational Seminar: Mr. Dan Pallotta! Dan is an inspirational speaker, reformer, inventor of the multi-day charitable event industry, founder of the Charity Defense Council, and President of Advertising for Humanity. His iconic 2013 TED talk "The Way We Think About Charity Is Dead Wrong" has been viewed more than 4.5 million times. He is also the author of "Uncharitable: How Restraints on Nonprofits Undermine Their Potential," and "Charity Case: How the Nonprofit Community Can Stand Up for Itself and Really Change the World."
In this keynote presentation, Dan will talk to us about what we can do about the double standard that exists between the for-profit and nonprofit sectors. Dan says… "One gets to feast on marketing, risk-taking, capital and financial incentive, the other is sentenced to begging,". Dan aims to inspire us as nonprofits to help transform the way the donating public thinks about giving!
10:30am – 10:50am | Networking Break
10:50am – 11:40am | Panel Discussion: Understanding the Pay for Success Movement, and Social Impact Bonds
Pay for Success (PFS) is an interesting approach to contracting and nonprofit program funding that ties payment for service delivery to the achievement of measurable outcomes. In this interactive discussion, a panel of leaders in the PFS movement discuss what we should know about how it works and what is needed to make the performance-driven social sector a successful reality. The panel includes venture philanthropy organizations that invests in leaders and systems change initiatives as well as nonprofit project participants/service providers. AAFCPAs hopes to generate awareness, share success stories, and advance the dialogue and momentum for those interested in incentivizing, measuring, and accelerating positive social change! More information to come!
11:40am – 12:00pm | Nonprofit Tax Update: Insights From AAFCPAs' Tax Consulting Attorneys
AAFCPAs' tax department includes Tax Attorneys who closely monitor the changes to tax code, unrelated business taxable income, multi-state filing / registration requirements, employment taxes, and other state and local tax considerations. In this interactive session, Joshua England, LLM, Esq., Brittany Besler, MBA, CPA, Esq., and Chris Consoletti, Esq. provide insight on some of the most common legal or tax-related questions asked by AAFCPAs' diverse nonprofit clients, including those related to: lobbying, unrelated business income tax (UBIT), solicitation and multi-state registration, and executive compensation.
12:00pm – 1:15pm | Lunch
1:15pm – 1:30pm | What's New at AAFCPAs
AAFCPAs Matthew Boyle, MBA, Partner will share the most interesting things happening at our growing firm.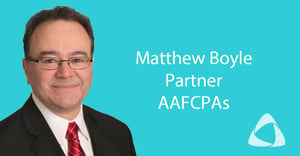 1:30pm – 2:00pm | The Skills & Tools Needed to Be Future Ready
Finance executives at all levels are up for a tough challenge in the years ahead, but if you commit to remain agile, you will be rewarded with greater opportunities and a more fulfilling role. In this session, Joyce Ripianzi, CPA, leader in AAFCPAs' Managed Accounting Solutions practice, and Robyn Leet, leader in AAFCPAs' Business Process & IT Consulting practice, provide insight on the skills to develop or hire for, technologies to implement, and notable transformations to anticipate to ensure AAFCPAs' nonprofit clients remain informed and equipped for the future!
2:00pm – 2:20pm | Networking Break
2:20pm - 2:50pm | Data Analytics & Predictive Modeling
There are numerous and diverse reasons for nonprofits to adopt data analytics and predictive modeling tools. The implications are enormous for nonprofits prepared to invest in making sense of the swathes of data they may collect every single day. For example, tools are allowing organizations to be more strategic about donor outreach. They are helping membership organizations to more positively influence member engagement and utilization of benefits. Healthcare providers are better able to optimize reimbursements under new payment methodologies by assessing quality metrics. Educational institutions are embracing data analytics and predictive modelling to impact the way in which courses and institutions are marketed, curricula are structured, and students are monitored and supported. In this thought-provoking session, AAFCPAs' James Jumes, MBA, M.Ed., Charles Webb, CPA, CHFP and Vassilis Kontoglis explore several applications for data analytics and predictive modeling tools and by sharing some success stories, will provide inspiration and insight into how these can best be utilized to optimize your nonprofit performance!
2:50pm – 3:20pm | Integrated Reporting
Integrated Reporting (IR) blends financial and non-financial metrics and is a social accounting model that goes well-beyond reporting on an organization's financial position and risk. This multiple-capitals model conveys an organization's capacity for value creation, now and in the future. Through IR, nonprofits can better illustrate how their business/programmatic model transforms resource inputs into outputs, outcomes, and mission impact. In this informative session, AAFCPAs' Co-Managing Partner Carla McCall, CPA, CGMA provides an overview of IR and shares some creative examples. This will help you prioritize the steps to get going on the right path to telling your organization's story effectively. Attendees will be able to achieve insight into value creation, and the positive impact goes well-beyond the compliance/reporting landscape.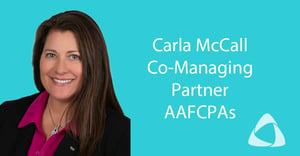 3:20pm – 4:30pm | Cocktail Reception & Peer Networking



Event Details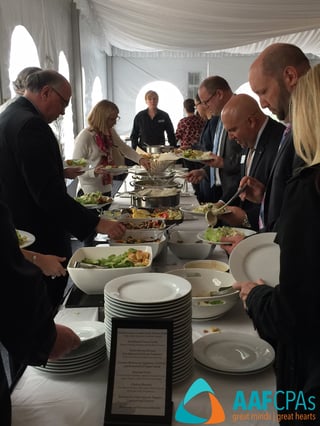 Date: Tuesday, April 28, 2020
Venue: Newton Marriott, 2345 Commonwealth Avenue, Newton, MA
Time:
8:00am: Registration & Breakfast
9:00am: Program
3:30pm: Peer Networking & Reception with complimentary cocktails & hors d'oeuvres
Cost: Complimentary to nonprofit executives
Additional Details:
Up to 5 CPE credits available
Continental breakfast and lunch served
Opportunities for networking with peers over lunch, during networking breaks, and at the closing cocktail reception
In order to conserve paper, most materials will be offered in electronic format only, provided via a link. Please remember to bring a device to view them if you would like. Complimentary wifi will be available.
Free parking available to attendees.
The advice provided by AAFCPAs' Tax Attorneys is in a consulting capacity only and cannot be considered legal advice or a legal opinion and is not a substitute for the advice of legal counsel.

Registration