AAFCPAs Annual Nonprofit Educational Seminar Goes Virtual in 2021!
AAFCPAs is excited to announce that advanced registration is now open for our 12th Annual Nonprofit Educational Seminar, scheduled for Wednesday, April 28. As a client and/or friend of AAFCPAs, your registration will be complimentary. We are excited this year to announce we will be hosting this popular event virtually!
AAFCPAs' Annual Nonprofit Educational Seminar is considered by many nonprofit CFOs and Executive Directors to be the premier nonprofit finance educational event of the year! Watch the video below to see for yourself, and learn what others have to say about why they attend every year.
Video Highlights | 2021 Agenda | 2021 Venue | Event Details | Register Today!
Learn More
AAFCPAs' Annual Nonprofit Educational Seminar is a 1-day event for nonprofit executives taking place on April 28, 2021, hosted virtually for the first time ever in response to COVID restrictions.
This event is designed to help nonprofit CFOs, Executive Directors, and Finance Executives keep abreast of accounting, tax, and regulatory changes that may impact their organizations and always features actionable takeaways to improve efficiency, effectiveness, and performance controls.
In 2019, AAFCPAs welcomed close to 300 attendees from throughout the region. AAFCPAs' Nonprofit Educational Seminar helps to educate, challenge, inspire, and offers you a chance to connect and collaborate with peers.

2021 Agenda
We are hard at work developing and finalizing an agenda for this year's nonprofit seminar. Details will be announced soon!



Event Details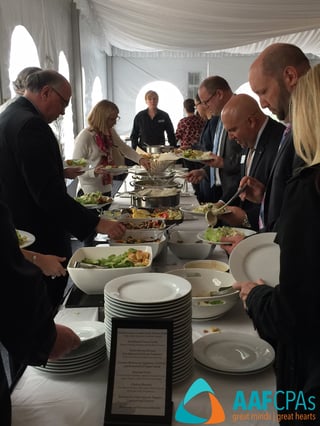 Date: Wednesday, April 28, 2021
Venue: Virtual Seminar, accessible through your browser. You will not need any additional software.
Time: 8:00am - 3:00pm
Cost: Complimentary to nonprofit executives
Additional Details:
Up to 5 CPE credits available
You will receive a link to join the seminar as the event gets closer

Registration