AAFCPAs Annual Nonprofit Educational Seminar Goes Virtual in 2021!
AAFCPAs' Annual Nonprofit Educational Seminar is considered by many nonprofit CFOs and Executive Directors to be the premier nonprofit finance educational event of the year! Watch the video below to see for yourself, and learn what others have to say about why they attend every year.
2021 Webcast Recordings | Video Highlights | 2021 Agenda | 2021 Venue | Event Details
2021 Webcasts now available!
AAFCPAs is excited to announce the release of our 9-part educational webcast series offering actionable takeaways for companies to improve financial and operational efficiencies, effectiveness, and performance controls. These webcasts feature full video recordings of thought-provoking sessions recorded on April 28, 2021, in front of a virtual audience of 400+ nonprofit executives and board members.
Learn More
AAFCPAs' Annual Nonprofit Educational Seminar is a 1-day event for nonprofit executives taking place on April 28, 2021, hosted virtually for the first time ever in response to COVID restrictions.
This event is designed to help nonprofit CFOs, Executive Directors, and Finance Executives keep abreast of accounting, tax, and regulatory changes that may impact their organizations and always features actionable takeaways to improve efficiency, effectiveness, and performance controls.
In 2019, AAFCPAs welcomed close to 300 attendees from throughout the region. AAFCPAs' Nonprofit Educational Seminar helps to educate, challenge, inspire, and offers you a chance to connect and collaborate with peers.

2021 Agenda
9:00am - 9:10am | Welcome & Introductions
9:10am - 9:55am | Accounting Standards Update
In this session, AAFCPAs' Nonprofit Audit Leaders Matt Hutt, CPA, CGMA, Katie Belanger, CPA, and Olga Yasinnik, CPA, MBA provide key considerations and best practice recommendations related to new accounting standards, including where you should be with your implementation of:
Leases
Revenue Recognition: Reminders and Best Practices
COVID-19 Accounting Considerations
Overview of other upcoming topics including:

Presentation and Disclosures by NFP for Contributed Nonfinancial Services
Reference Rate Reform
Implementation Costs in Cloud Computing Arrangements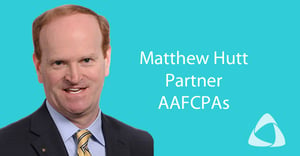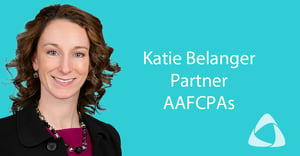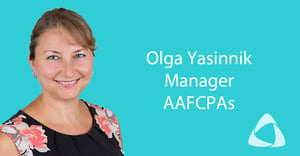 9:55am - 10:55am | Inspirational Keynote: The Way We Think About Charity Is Dead Wrong…
AAFCPAs is thrilled to announce our Keynote Speaker for the 2021 Virtual Nonprofit Educational Seminar: Dan Pallotta!
Dan is an inspirational speaker, reformer, inventor of the multi-day charitable event industry, founder of the Charity Defense Council, and President of Advertising for Humanity.
His iconic TED talk "The Way We Think About Charity Is Dead Wrong" has been viewed more than 4.8 million times. Dan's newest book is, "The Everyday Philanthropist: A Better Way to Make a Better World," a pocket guide designed to change giving perspectives for donors of all ages and abilities.
In this thought-provoking fireside chat, Dan will talk about what we can do about the double standard that exists between the for-profit and nonprofit sectors. Dan says…"One gets to feast on marketing, risk-taking, capital and financial incentive, the other is sentenced to begging,"... Dan aims to inspire us as nonprofits to help transform the way the donating public thinks about giving!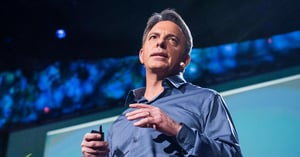 10:55am - 11:05am | Break
11:05am - 11:55am | Panel Discussion: Understanding the Pay for Success Movement, and Social Impact Bonds
Pay for Success (PFS) is an interesting approach to contracting and nonprofit program funding that ties payment for service delivery to the achievement of measurable outcomes. In this interactive discussion, a panel of leaders in the PFS movement discuss what we should know about how it works and what is needed to make the performance-driven social sector a successful reality. The panel includes venture philanthropy organizations that invest in leaders and systems change initiatives as well as nonprofit project participants/service providers. AAFCPAs hopes to generate awareness, share success stories, and advance the dialogue and momentum for those interested in incentivizing, measuring, and accelerating positive social change!
11:55am - 12:05pm | Break
12:05pm - 12:25pm | Nonprofit Tax Update: Insights from AAFCPAs' Tax Consulting Attorneys
AAFCPAs' tax department includes Tax Attorneys who closely monitor the changes to tax code, unrelated business taxable income, multi-state filing / registration requirements, employment taxes, and other state and local tax considerations. In this interactive session, Joshua England, LLM, Esq., Brittany Besler, MBA, CPA, Esq., and Chris Consoletti, Esq. provide insight on some of the most common legal or tax-related questions asked by AAFCPAs' diverse nonprofit clients, including those related to: pandemic legislation, fundraising, solicitation and multi-state registration, executive compensation, lobbying, and unrelated business income tax (UBIT).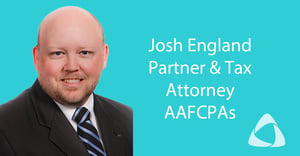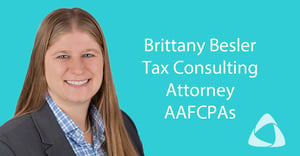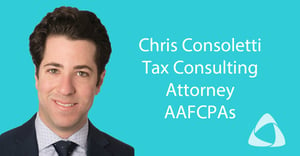 12:25pm - 12:30pm | Morning Recap
12:30pm - 1:00pm | Lunch
1:00pm - 1:10pm | What's New at AAFCPAs
AAFCPAs' Matthew Boyle, MBA, Partner will share the most interesting things happening at our growing firm.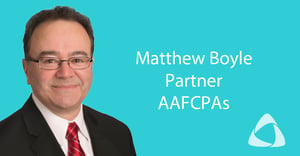 1:10pm - 1:45pm | Data Analytics & Predictive Modeling
There are numerous and diverse reasons for nonprofits to adopt data analytics and predictive modeling tools. The implications are enormous for nonprofits prepared to invest in making sense of the swathes of data they may collect every single day. For example, tools are allowing organizations to be more strategic about donor outreach. They are helping membership organizations more positively influence member engagement and utilization of benefits. Healthcare providers are better able to optimize reimbursements under new payment methodologies by assessing quality metrics. Educational institutions are embracing data analytics and predictive modeling to impact the way in which courses and institutions are marketed, curricula are structured, and students are monitored and supported. In this thought-provoking session, AAFCPAs' Charlie Webb, CPA, CHFP, Vassilis Kontoglis, and R. Ben Davis will explore several applications for data analytics and predictive modeling. By sharing success stories, we hope to provide inspiration and insight into how these tools can best be utilized to optimize your nonprofit performance!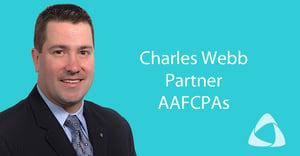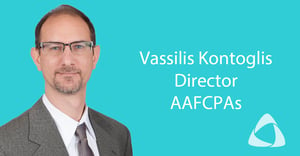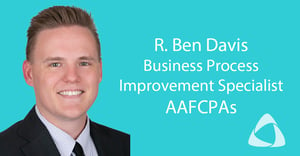 1:45pm - 2:20pm | The Skills, Tools & Technology Needed Now to Be Future Ready
Accounting & finance departments and professionals at all levels are up for a tough challenge in the years ahead. The time to invest is now in order to be rewarded with greater opportunities, more impact, and more fulfilling work. Have you gone paperless? Are you utilizing the cloud? In this session, Joyce Ripianzi, CPA, leader in AAFCPAs' Managed Accounting Solutions practice, and Robyn Leet, leader in AAFCPAs' Business Process & IT Consulting practice, provide insight on the skills to develop or hire for, technologies to implement, and notable transformations to anticipate to ensure AAFCPAs' nonprofit clients remain informed and best equipped for the changes that await our future!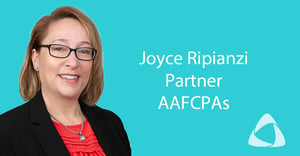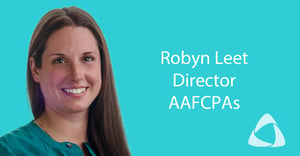 2:20pm - 2:30pm | Break
2:30pm - 3:00pm | COVID-19 Economic Recovery: Where Do We Go From Here?
COVID-19 has impacted our lives and businesses in ways that none of us have experienced before. Nonprofits are reacting to challenges & opportunities that continue to evolve rapidly. AAFCPAs' nonprofit leaders Jeff Cicolini, CPA, CGMA and Matt Hutt, CPA, CGMA will provide the most up-to-date, best practice recommendations related to finance and operations to help ensure attendees are poised to expedite their economic recovery and long-term sustainability.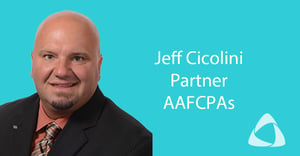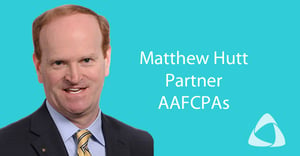 3:00pm - 3:15pm | Alternative Dispute Resolution
Nonprofits are known for dedicated staff & leadership, engaged volunteers, passionate donors, and involved board members. And, whenever more than one person cares about an outcome in a situation or process, there may be conflict. Mediation is often the most efficient means for achieving dispute resolution. AAFCPAs' David Consigli, Jr., CPA, ABV, CPVA, CDFA will provide attendees with guidance on mediation as an approach to solve disagreements and arguments arising within an organization.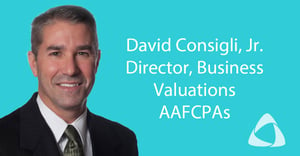 3:15pm - 3:25pm | Wrap-up



Event Details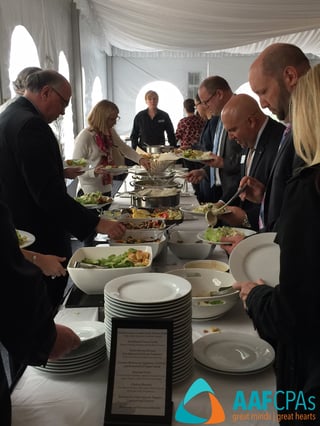 Date: Wednesday, April 28, 2021
Venue: Virtual Seminar, accessible through your browser. You will not need any additional software.
Time: 9:00am - 3:15pm
Cost: Complimentary to nonprofit executives
Additional Details:
Up to 5 CPE credits available
You will receive a link to join the seminar as the event gets closer

Registration

The registration form is now closed
The registration form is now closed. Please reach out to events@aafcpa.com if you have any questions.