Registration is now closed for AAFCPAs' Virtual Nonprofit Seminar
Recordings are available on demand below.
Don't miss out on our nonprofit seminar next year! Subscribe today to receive event alerts and business alerts & insights. Subscribe >>
AAFCPAs' Annual Nonprofit Educational Seminar is considered by many nonprofit CFOs and Executive Directors to be the premier nonprofit finance educational event of the year! Watch the video below to see for yourself, and learn what others have to say about why they attend every year.
2023 Agenda | 2023 Venue | Event Details | Past Webcast Recordings
Learn More
AAFCPAs' Annual Nonprofit Educational Seminar is a 1-day virtual event for nonprofit executives taking place on April 26, 2023.
This event is designed to help nonprofit CFOs, Executive Directors, and Finance Executives keep abreast of accounting, tax, and regulatory changes that may impact their organizations and always features actionable takeaways to improve efficiency, effectiveness, and performance controls.
In 2022, we welcomed over 400 attendees virtually from all over the United States. AAFCPAs' Nonprofit Educational Seminar helps to educate, challenge, inspire, and offers you a chance to connect and collaborate with peers.

2023 Agenda and Webcasts
Introduction | 8:45am - 9:00am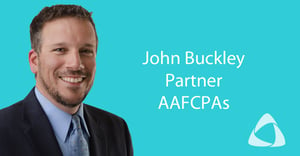 Accounting Standards Update | 9:00am - 9:40am
AAFCPAs assists clients in confidently applying new accounting standards with efficiency ease. In this seminar favorite, AAFCPAs' nonprofit assurance leaders are back again with our fast-paced accounting standards update. This year, we'll discuss the Lease standard, and what to think about now in year 2 of adoption (such as lease renewals, accounting changes and schedules). We'll also dig into what nonprofits need to know about the Current Expected Credit Losses (CECL) standard, effective for CY 2023 and FY 2024. Watch Webcast >>

Taxes for the Tax Exempt | 9:40am - 10:00am
AAFCPAs Tax Consulting Attorneys will cover what nonprofits need to know about the Inflation Reduction Act and new solar credits, the Employee Retention Credit, and the IRS's priorities and goals for 2023! Watch Webcast >>
IRS Strategic Focus Area: Small Exempt Organizations that Sponsor Retirement Plans | 10:00am - 10:15am
As part of its 2023 Strategic Goals, the IRS plans to review retirement plans of small exempt organizations to determine whether the plan investments are properly administered, whether there are any party-in-interest transactions in the plan trust and whether any participant loans violate Internal Revenue Code (IRC) Section 72(p). AAFCPAs' Employee Benefit Plan Practice leaders will review risks areas and how to avoid them. Watch Webcast >>
Break | 10:15am - 10:30am
Understanding Secure 2.0, and how it Affects Plan Sponsors | 10:30am - 10:45am
SECURE 2.0—so-called because it builds on the Setting Every Community Up for Retirement Enhancement (SECURE) Act of 2019—is legislation designed to substantially improve retirement savings accounts, including 401(k)s and 403(b)s, in the U.S. There's a host of provisions in the bill, and AAFCPAs' Employee Benefit Plan practice leaders will share what nonprofit plan sponsors need to know now about the new legislation. Watch Webcast >>
AAF Wealth Management's Investment Outlook | 10:45am - 11:00am
Secure 2.0 is designed to strengthen the retirement system—and Americans' financial readiness for retirement. However, it's impossible to ignore our account balances as they swing up and down in today's turbulent markets. AAF Wealth Management helps guide clients through periods of volatility. In this session, we'll provide valuable perspective on the current situation, and recommendations for preparing your portfolio for this uncertain environment. Watch Webcast >>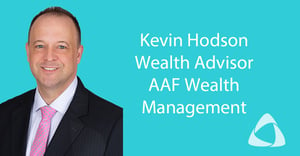 The EQ Leader in Industry 4.0: An Introduction to Emotional Intelligence Leadership in the Digital Age
Keynote: Jamelle Lindo, Emotional Intelligence Coach | 11:00am - 12:00pm
We are living in the midst of the greatest digital proliferation in history which has come to be known as Industry 4.0. This comprehensive workshop explores why emotional intelligence is becoming the single most valuable leadership skill today, especially as we move into a digitally driven future with hybridized workspaces. This workshop also brings forward the latest research to validate what business leaders and professionals can do to position themselves for success in the midst of today's incredibly demanding and evolving digital world. Participants will also have the opportunity to engage in breakout sessions to explore and discuss real-world case studies that demonstrate how emotional intelligence applies to a variety of leadership scenarios.
By the end of the session, participants will be able to:
Define emotional intelligence and industry 4.0
Describe the connection between emotional intelligence and effective leadership
Apply 2-3 practical strategies to enhance their own emotional intelligence
Jamelle Lindo has worked with thousands of professionals to help them level up through the practical application of emotional intelligence and mindfulness strategies. As an emotional intelligence leadership coach, trainer, and speaker with over 11 years of diverse learning and development experience, he is driven by his mission to empower leaders and professionals within organizations to realize their highest ideals, leading to healthy and diverse cultures, happy employees, and thriving businesses that make the world a better place. Lindo focuses on teaching the importance of emotionally intelligent leadership amid today's rapidly evolving digital environment. He is a charismatic, dynamic, and powerful presence who compels leaders to critically look at how they can use emotional intelligence and mindfulness to enhance their abilities and create winning cultures within their organizations. Watch Webcast >>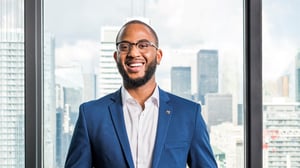 Lunch Break | 12:00pm - 12:30pm
A chance for you to step away from your computers.
What's New at AAFCPAs | 12:30pm - 12:45pm
In 2023, AAFCPAs Celebrates 50 years of Impact! In this session, AAFCPAs' Partner Matthew Boyle reviews what's new at AAFCPAs, including highlights of our growth story and impact over the past 50 years! Watch Webcast >>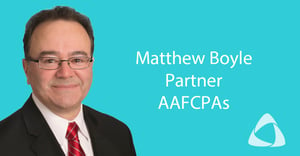 What is Robotic Process Automation, anyway? | 12:45pm - 1:20pm
Accounting transformation is driven by people who envision what's possible. If you understand the power of RPA you can make a list a mile long of potential transformations in how we do our work. In this session, leaders in AAFCPAs' Business Process & IT Advisory Practice provide insight and real case examples on how RPA is transforming client operations! Watch Webcast >>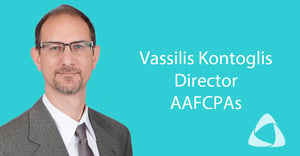 Hindsight is 20/20! | 1:20pm - 2:00pm
In 2023, AAFCPAs celebrates 50 Years of Impact! Time and deep nonprofit experience have been wonderful teachers for us. With new clients, AAFCPAs' Managed Accounting & Advisory Solutions practice is brought in to leverage this experience. We often start are engagements by cleaning up books and modernizing processes & technologies. Some of our observations into the best and worst practices in nonprofit finance may seem obvious and basic, but are worth sharing so others may avoid the same mistakes. In this fast paced session, our Consulting CFOs provide real world examples of lessons learned while objectively digging in to client operations. We'll also cover budgeting post-pandemic, after PPP loans, ERCs, SVOGs, PRFs, etc., and in an inflationary environment. Watch Webcast >>
Nonprofit Budgeting Software | 2:00pm - 2:30pm
Ideally, your software should include all the core accounting features and functionality you need, including the ability to easily budget to department and person if necessary. In this session, AAFCPAs will review system requirements that are proven to save management considerable time. We will demonstrate how efficiencies and collaboration may be achieved without reverting to excel. Watch Webcast >>
Wrap-up / Gratitude | 2:30pm - 2:40pm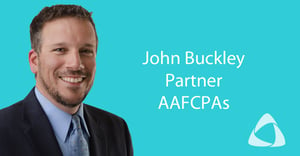 Post-seminar Breakout Discussions (with Speakers and Peers) | 2:40pm - 3:00pm
This year, AAFCPAs added interactive breakout rooms to our virtual seminar so nonprofit finance executives can network and engage with speakers and peers face to face. We all miss the connection and engagement that comes with our in-person event, and this year attendees may opt to join breakouts hosted by our speakers. Direct links will be provided during the seminar.



Event Details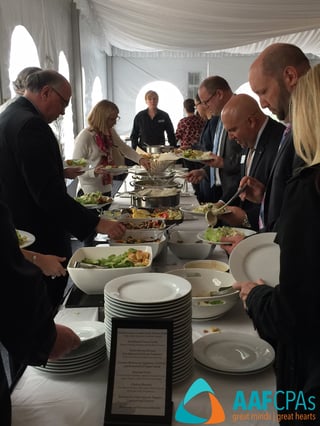 Date: Wednesday, April 26, 2023
Venue: Virtual Seminar, accessible through your browser. You will not need any additional software.
Time: 8:45am - 3:00pm (Subject to Change)
Cost: Complimentary to nonprofit executives
Additional Details:
Up to 5 CPE credits available
You will receive a link to join the seminar as the event gets closer

Registration is now closed
Please reach out to us at events@aafcpa.com if you are interested in attending or have any questions.